As I was sitting here on this comfy sofa, looking at my blog, I thought "you know, Grace, you've got a nice even number of posts here. Six for January, six for February. Such a nice even number, and so consistent!"
And then out of some dark recess of my mind, came this thought: "WRITE ANOTHER ONE". Because there is a part of me that likes to drive my perfectionist self completely bonkers.
So here I am, writing a blog post. About my emotions as a writer. I got a small part of the inspiration for this post from something I helped the fabulous Maggie at
Maggie's Musings
with earlier this week. Check her out, she's an awesome person.
Anyway, I'm going to show you once and for all how I feel using GIFS! I LOVE GIFS! THEY MAKE ME SO HAPPY! If I missed something, let me know in the comments!
1. When you're forced to tear yourself away from a half-finished idea to interact with other humans:
2. When people ask you to tell them what you're writing about: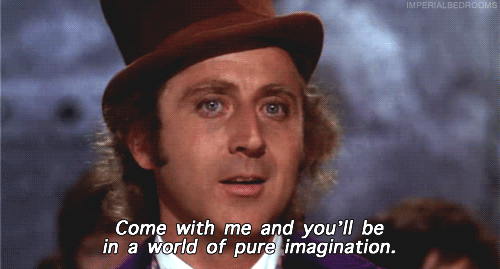 Or you'll be completely bored because I'll stutter and lose my place 500 times.
3. When you have 500 story ideas and none of them actually get off the ground:
4. When someone criticizes your writing really harshly: Talking puppies make me happy. Don't argue with me.
5. When you're researching for a science fiction novel but you don't understand science:
Time travel is infuriatingly difficult and full of contradictions.
6. When you reread your old writing: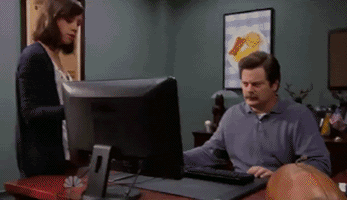 Destroy all evidence.
7. When your characters are being cute and adorable, even if it's not supposed to happen in the story at all: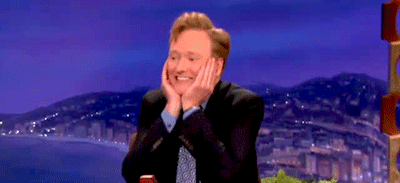 8. When you wake up one morning and realize you haven't written anything in a month: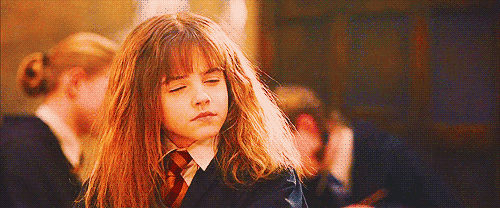 Where did all the time go??? I'm still a writer...right?
9. When you come across a plot hole but can't figure out how to fix it, no matter how hard you try:
I will NOT rework my entire plot to accommodate this!
10. When you're plum out of ideas but you've determined to finish this novel if it kills you:
They're at the swimming pool for three chapters for a reason, I promise!
So there you have it, folks. My writing adventures in gif form. Let me know if you guys relate, or if I'm the only writer in the universe who feels any of these.
Right now I'm a combination of 3 and 10. SOO MANY IDEAS! AND THEY ALL FLOP AFTER THE FIRST CHAPTER! Mostly I'm having trouble coming up with an actual conflict because my stories can't consist solely of number 7. There has to be struggles.